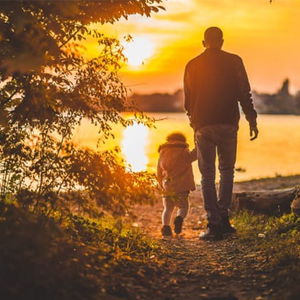 On a search for the 'perfect preschool', Sarrah, a homemaker, changed three preschools before she settled on one for her children!
Does this seem like an indecisive decision?
However, if you probe deeper, the reasons to choose 'THE' perfect preschool are important.
Here's why to look for a perfect preschool
A preschool or playschool is not just your child's first foray outside the home but is also the first space for learning.
Sarrah says, "We as parents must ask ourselves this question and answer it honestly. Who is your child in terms of their personality? The answer to this question will lead you to the right school for your child."
While you ponder your response, take a look at our checklist that will help you select the perfect preschool for your little learner.
10 Important Things To Help You Select The Perfect Preschool
1) Budget
Well, this is the easiest one. You need to shortlist a list of preschools that fit into your budget before you start looking at other finer details.
What's the point of liking everything about a school and then giving it up because of the cost? Therefore, get the list of affordable preschools ready and then move on to the other nine points.
2) Know your child!
"I pulled him out just six months down the line," says Diana. Her younger son had started attending a certain playschool that believes in extensive writing and learning.
Diana's son is a dreamer — creative and intuitive. The school didn't work for him and neither did the teachers show much appreciation for his growth.
"Moving to this school was the best decision we made. At three, my son is happy to go to school. Thankfully, there is nothing wrong with him, he just needed a different approach," says Diana about the present preschool school.
School vs child
The approach of a preschool is its perspective or method towards teaching and learning. You need to check whether that approach matches with your child's needs as seen around 1-1.5 years of age and not as per what you want your child's personality to be.
Expert views
There are many pieces of research conducted in the field of early years, and one among them by Thomas and Chess at Colorado University conducted a detailed study on infant personalities leading up to 10 years of age.
They theorized about the 'personality of your baby,' 'temperament dimensions,' and the interrelationship between temperament and personality.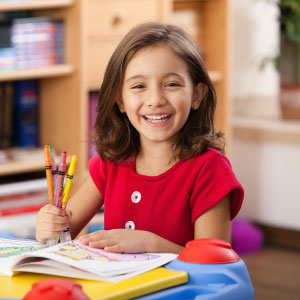 Table 10.2 on Page 2 compares details such as the span of attention, moods, and reactions of children at different ages to help parents assess their child's psychological temperament.
This can help you understand your child's needs for preschool better!
Keeping your child's temperament in mind is important.
RELATED: Back to school: 9 simple ways to prepare your preschoolers
3) Know the approach
Logically, the next important step in understanding your child's learning needs is the approach of teaching that the preschool follows.
Be mindful that this approach is not that of the individual teachers but the overall belief system within the preschool. The curriculum forms just a part of this.
Different approaches
The following are a few of the main methods of teaching followed. Most playschools use one or a combination of any of these methodologies.
According to Wikipedia, "Montessori education is characterized by an emphasis on independence, freedom within limits, and respect for a child's natural psychological, physical, and social development."
In simple terms, this method focuses on the individuality of each child and lets every child follow his/her own pace of learning. In this format, there is no comparison between children of the same ages.
The Reggio Emilia Approach
This approach is used in mostly all preschools. However, it is mixed with one or two other forms of instruction. The idea behind this approach is to teach children to discover themselves through symbolic ideas.
These ideas are developed through painting, sculpting, and dramatizing. Basically, it is an approach based on exploration and ideation.
Such schools are deeply involved in observing, touching, free play, art, and drama.
Under this approach, teachers do not teach but only assist children in learning. In other words, teachers help children make their own plans for the day.
Sessions on what children would like to discuss or do during the day are conducted where the idea of every child is given its due. Basically, in this format, the kids are in charge.
This approach is also called the Steiner approach based on Steiner's views on stages of development.
Waldorf believes that merely reading and learning through rote is not the true way to develop imagination and analytical thinking should be cultivated and encouraged in each child.
The concept of 'circle time,' where children sit together in groups to chant rhymes and learn together is widely used in this approach.
Many playschools use one or the other tenets of this theory in their approach to teaching. So go ahead, choose your approach!
4) Emotional guidance
Toddlers and preschoolers need an environment in school where their physical and emotional needs are met.
Preschools are as much about relationships as they are about learning the basics of ABC.
Meet every child's emotional needs
The flexibility of approach within a preschool is paramount.
In fact, preschoolers approach their teachers as they would approach their mothers so the level of emotional and behavioural guidance within the school should be high.
Experts say
The book Behavior Guidance for Infants and Toddlers covers the concept of pro-social play.
This is nothing but playtime directed at making the child more in touch with their soft skills – skills of group play, co-operation, calmness, and kindness.
RELATED: 5 Ways To Improve Your Child's Social Skills
5) All work and no nap!
During a recent conversation, a preschool educator pointed out that it is difficult to change the routine for the child as well as the parent.
So, one should stick to a routine. Shouldn't that make sense while choosing a playschool as well?
Time and schedule
The timings of a preschool matter the most, at least during the initial days of schooling for a child.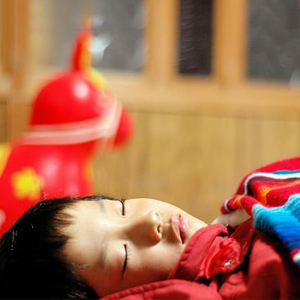 Proper school timings set the routine for the entire day for your child. You are then able to comfortably plan their eating and napping schedules accordingly.
Preschools, unlike primary and senior schools, should not start at the crack of dawn. Preschoolers need more time to get ready, eat, and leave the house.

Preschools should also not start very late in the day as that sets a bad body clock for the coming years of school.

The timings of the playschool should match with your work timings and your overall schedule.
In short, it's a balancing act between your and your child's schedules.
RELATED: Time Management: 9 Easy Ways To Teach Kids This Important Skill
6) Location
Imagine driving a couple of hours every day to ferry your child to and from the preschool. It's not only stressful for you but also for your little one.
In fact, children start getting averse to the very idea of school if reaching it is tiring for them.
Therefore, the location makes a very important point to consider while choosing the perfect preschool for your child.
7) Cleanliness matters!
Children should be provided with a neat and clean environment in the playschool that they choose so that their health does not suffer.
Since it's an understood point already, let's just close with the adage that health is wealth and cleanliness is godliness!
8) Safety
Isn't this an understood point again? Adding it here just as a reminder for all parents to have a ready checklist to refer to.
Safety within the school premises, and in the way kids are dispersed from the school forms a key point to consider while choosing a preschool.
Most schools share the measures they take for safety with parents during admission meetings. However, you should not buy their word and do your own reference check.
The best thing is to talk to parents whose kids are already studying in the school and understand whether the school keeps its promised measures in place or not.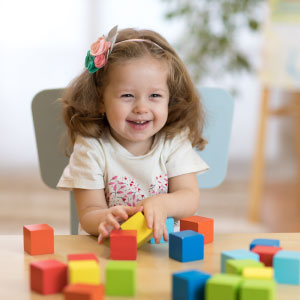 If you get positive responses, go ahead with the school!
9) May I come in?
Well, don't get confused by the heading since I'm not talking about manners here.
It's about how open the school is in letting parents get involved with their processes. For preschoolers, it's paramount that the school involves parents at every step of the way.
A preschool exposure is more about skills and personality development than about academics for your child. This is the reason why you should check whether the preschool that you are considering allows your voice and views or not.
Openness and interaction between parents and the school are very important at this nascent stage of your child's development and therefore, do remember to tick this point off your list.
10) Accreditation
Since a preschool is a stepping stone for their child's higher education, parents must consider the board or institution that the school is accredited to.
What next?
So, you've done your research, you've made a list, and you've even shortlisted a preschool but are still not sure.
Don't fret!
Welcome to the world of schooling where till the time your child leaves school and steps into college, you'll perpetually doubt your decisions.
Nothing is ever perfect enough for our perfect children, isn't it?
So, what are the points for choosing the perfect preschool in your checklist? Share a few of them with us.
Image Credits: Cotaro70s