Are you searching for a safe and hands-on preschool program for your child?
Looking for high-quality learning tools that will fit their developmental stage?
Wondering if Flintoclass@HOME is the right choice for your little one?
If you said YES to any of the above, then this article will help!
Flintoclass is the market leader in the field of early education and is currently the only hybrid learning preschool program in the country.
When the pandemic hit in 2020, most schools and preschools had to indefinitely close. As months passed, preschools were unprepared to shift to the new normal, and most classes turned online.
While ZOOM seemed like a plausible concept for K12 schools, we weren't convinced about it for kindergarteners and preschoolers.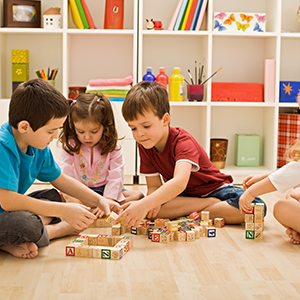 Here are 2 main reasons why:
This is why the team went back to the drawing board to understand how children can learn from the new classroom — the Living Room!
And thus was the start of Flintoclass@HOME!
Today, one year hence, Flintoclass@HOME has revolutionised the preschool industry, inspired the lives of 1.63 million preschoolers and ensured they receive safe and hands-on learning experiences during the pandemic.
Let's take a look at what the program is all about.
To begin with, a quick recap that Flintoclass is NOT an activity box (like our sister concern).
Flintoclass vs Flintobox:
While Flintobox is an extra-curricular activity box for kids focusing on unstructured play, Flintoclass@HOME is a complete early learning program that delivers preschool education to your doorstep. It focuses on all aspects of a child's learning years including academics, life skills, and much more. Flintoclass is designed to replace preschools by making your child school-ready from the safety and comfort of your home during the COVID pandemic.
Flintoclass vs other preschool programs — why parents across India trust Flintoclass@HOME over other learning programs:
| | |
| --- | --- |
| Features | Flintoclass@HOME |
| Research | Dedicated R& D Centre for design and development of materials and products |
| Age | For 1.5-6 year olds |
| Safety | Child-friendly materials that adhere to European Safety Standards |
| Engagement | Designed with high re-play value and maximum learning |
| Curriculum | Based on the best methodologies across the world including Waldorf, John-Dewey, Playway Method and Multiple Intelligences |
| Convenience | Pre-recorded sessions to watch at your own pace and all materials delivered home |
Flintoclass vs other preschool programs
1) The Only Company With A Dedicated R&D Centre
Flintoclass is the only Indian early childhood development company that has an intensive research and development centre called 'Flinto Early Learning Research Foundation', housing hundreds of child psychologists, pedagogy experts, curriculum experts, game designers, material engineers, product developers, etc.
This team works extensively towards exploring next-gen learning practices and incorporating them into our learning tools.
Effectively, every activity, lesson plan, puzzle, storybook or worksheet that comes as part of the Flintoclass program is developed after hours of research for maximised learning and engagement.
You can read more about the research centre here >
2) India's Only Hybrid Learning Program

While most preschools have turned fully digital, Flintoclass goes beyond pure online classes and provides a rich hybrid learning experience. It is a culmination of digitally minimal pre-recorded guidance sessions by experts and play-based, hands-on learning materials that get delivered to the child.
The best part is, if you want your child to receive zero screen time, you can attend the session (at your own pace) and teach the lessons using the materials provided.
Flintoclass is also designed as a comprehensive learning program that exposes your child to a variety of activities, using different types of materials with age-appropriate complexity to deliver sustained fun and learning over a period of time. The best part is, from sensorial learning activities, lesson plans to hands-on materials, everything your child needs for a REAL preschool experience gets delivered home.
3) Unparalleled Safety
When it comes to the activities and learning materials, Flintoclass follows international standards of safety and hygiene. All the materials adhere to the European Safety Standards; they are tested by experts, are of high quality and are child-friendly!
Flintoclass has a research team that ensures the materials are drop-safe and non-toxic.
4) Most Convenient For Working Parents
The program is designed in such a way that it is convenient for busy parents. The lesson plans are structured by Day and the materials are packed and shipped in Day-Wise bags. The lessons also come with simple and easy-to-follow step-by-step instructions.
Moreover, the pre-recorded guidance sessions by experts follow a learn-at-your-own-pace model, and can be watched at any time! While it is good to fix a routine and follow a schedule for the child, Flintoclass gives parents the liberty to choose an appropriate time in their busy day.
5) Most Affordable Program
Did you know? Flintoclass brings to your home the learning experiences of the most premium preschools at a fraction of the cost! It gives you 100% world-class learning at just 50% of what regular preschools charge.
6) Play-Based Curriculum
From following international standards of safety to designing a research-driven, child-centric curriculum, we go all out to ensure your little one receives nothing but the very best during this vital stage of development. The skills they acquire here lay the foundation for lifelong learning.
The curriculum is a culmination of methodologies including Playway, John Dewey, Waldorf, and Multiple Intelligence. We break conventional stereotypes and provide 575+ unique multi-disciplinary experiences for children all through the year. The curriculum is completely play-based, making the experience fun and enjoyable for the child!
7) Intensive Testing
Through every stage of production, Flintoclass conducts multi-level testing to evaluate the effectiveness of the products. Every product is tested carefully and thoroughly.
In fact, over 1000 hours of testing has gone behind the development of a single preschool kit. And it's not just approved by experts, but also by hundreds of kids 🙂 Don't believe us? Check the video below:
Apart from the fact that Flintoclass has been appreciated by parents, it has been awarded the 'Academics' Choice Mind Spring Award, USA', 'Global Education Award', 'Best Education Startup, Tiecon' and more!
There are several preschool programs out there that work towards a similar outcome.
In the field of home learning, there are Class Monitor, footprints, preschool programs like Eurokids, Klay and subscription activity boxes for kids such as KiwiCo, Flintobox (our sister program), Intellikit, magic crate.
In terms of digital engagement and ed-tech, there are companies such as Vedantu, Byjus'
However, with Flintoclass's 'Child-First' policy and intensive next-gen research, it is not just the most trusted program by parents but also the undisputed leader in the early learning space.